Employee surveys and 360 ° assessment
You are interested in what your employees think, but you lack time and way to find it out?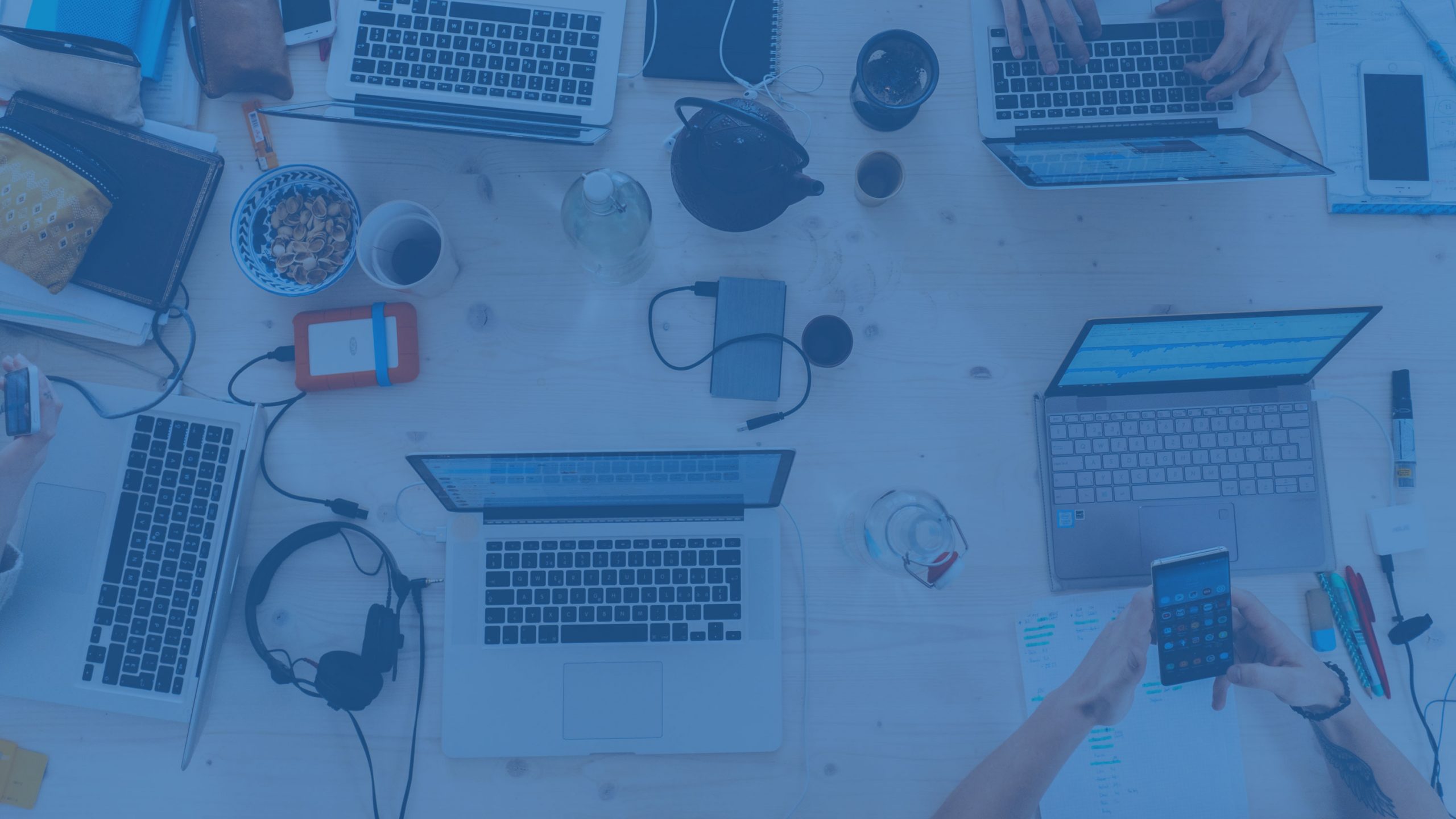 You will be surprised with the information gathered because otherwise, "refined" information comes to employers that can lead to wrong decisions. With an anonymous survey, which candidates can do from the security of their own home, you will receive valuable information, quality mutual assessments of workers and managers, and possible suggestions for business improvement.
For a quick assessment of organizational climate and culture or just for the purpose of finding out who your potential star-worker is through mutual estimates of employees.
Employees by random selection receive access data (electronically or in paper form) for a system that guarantees them anonymity while solving.
The benefit of this method is quite large because of the familiarization with the opinions of the employees that employers rarely find out without modification or filtering.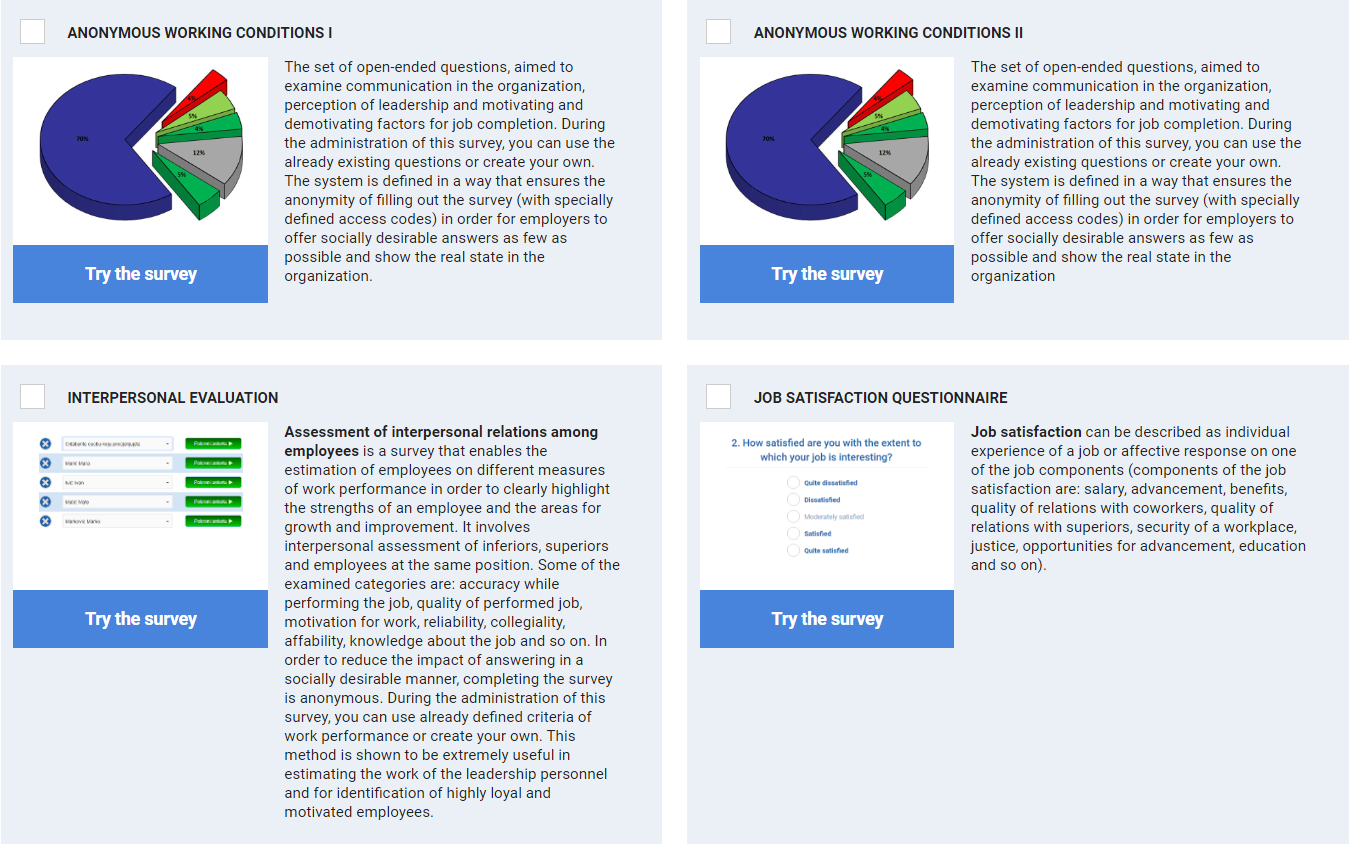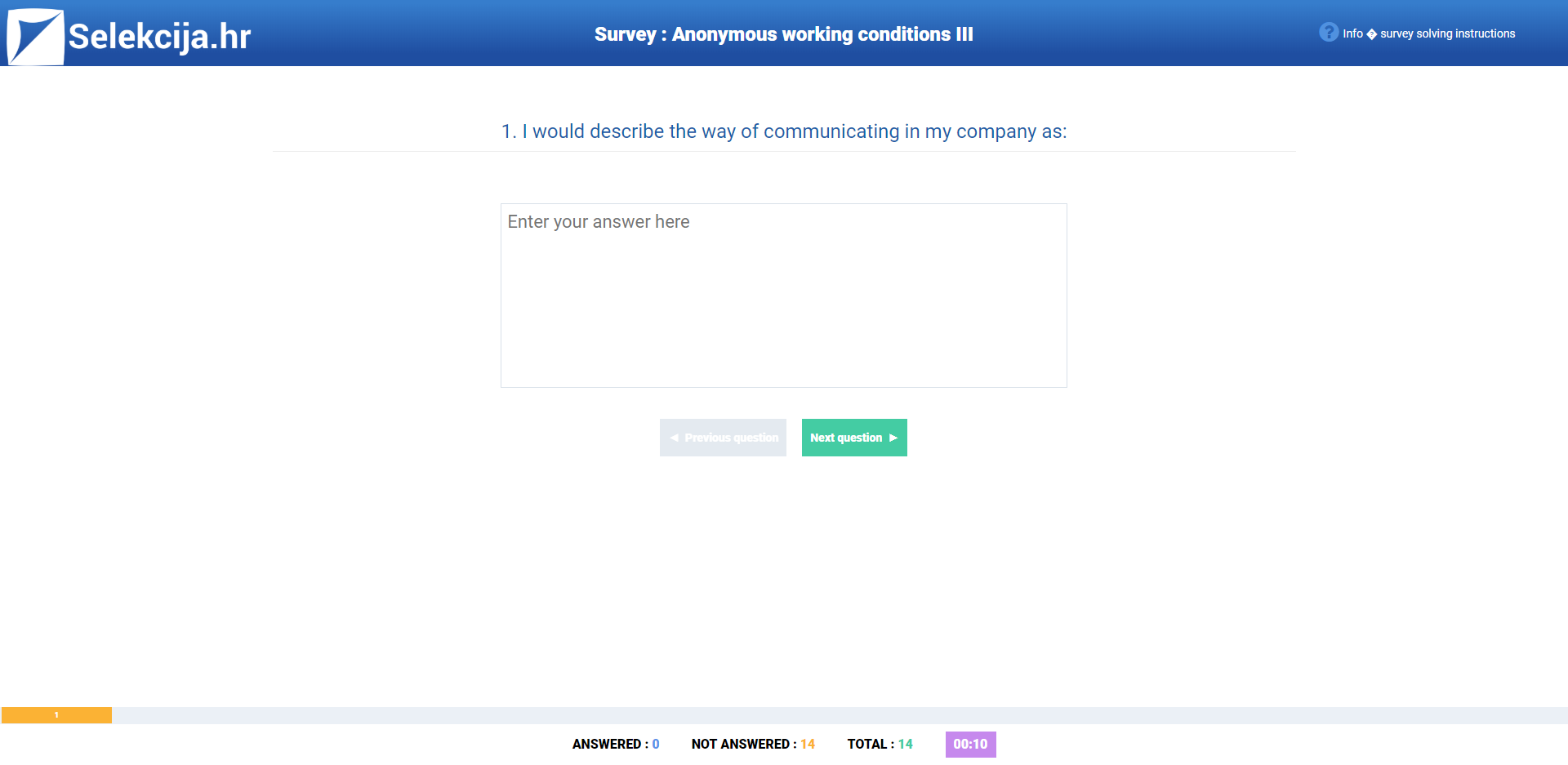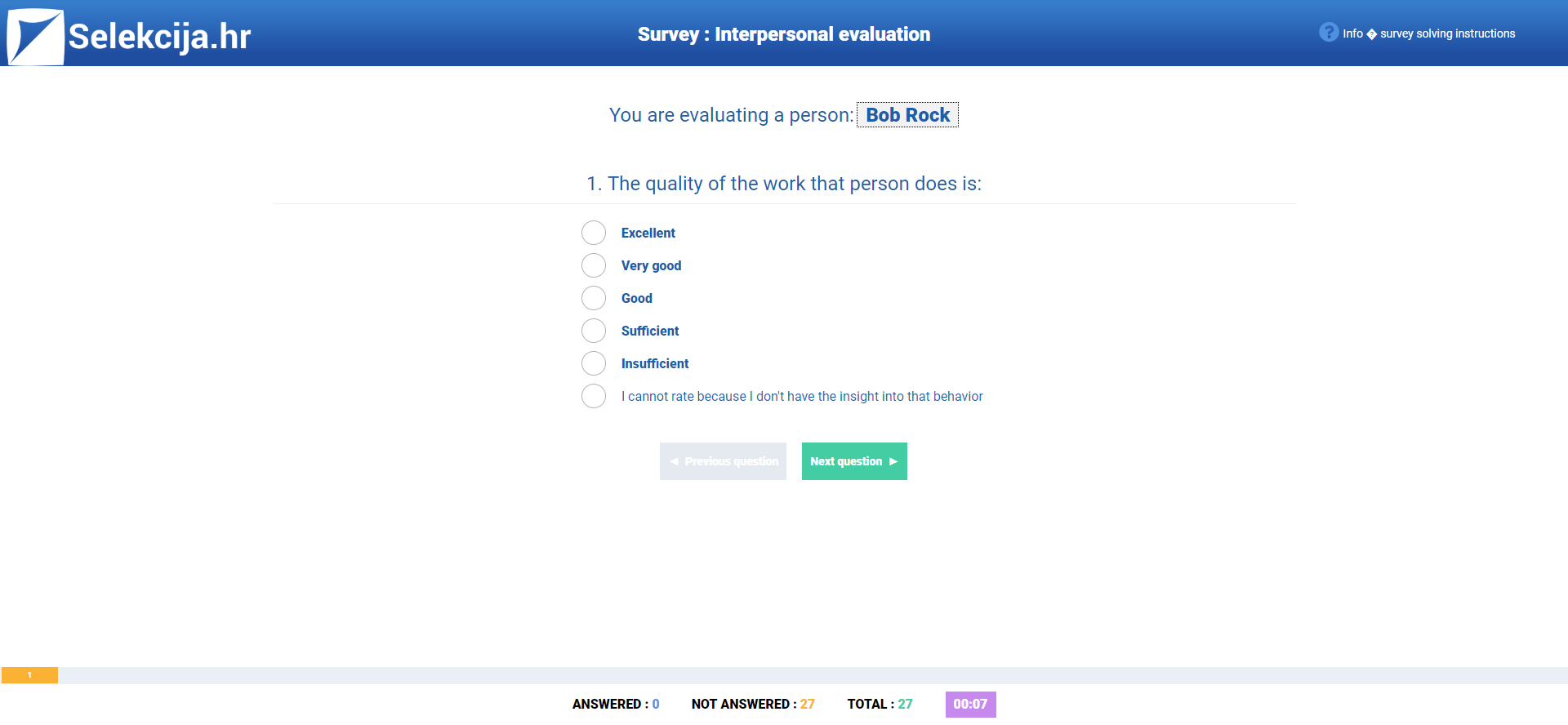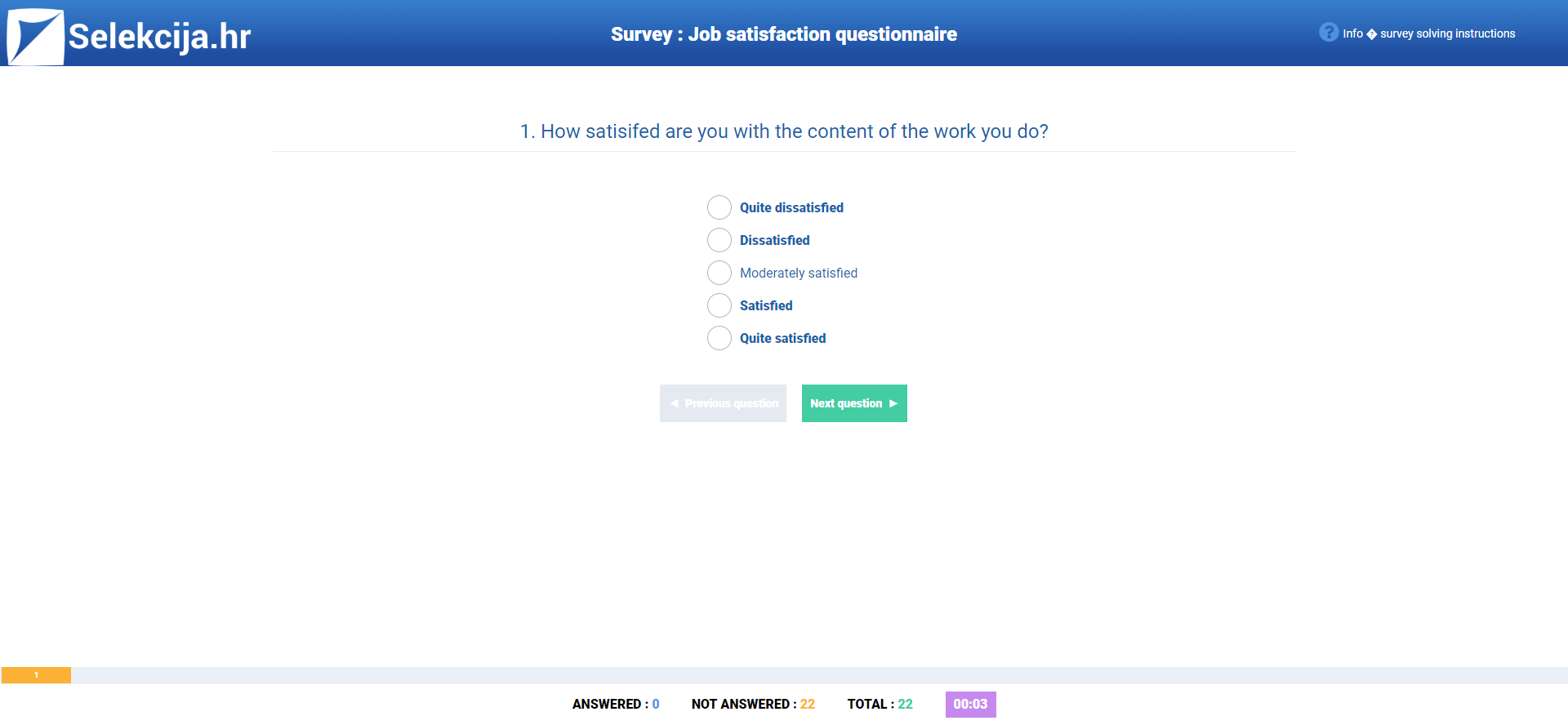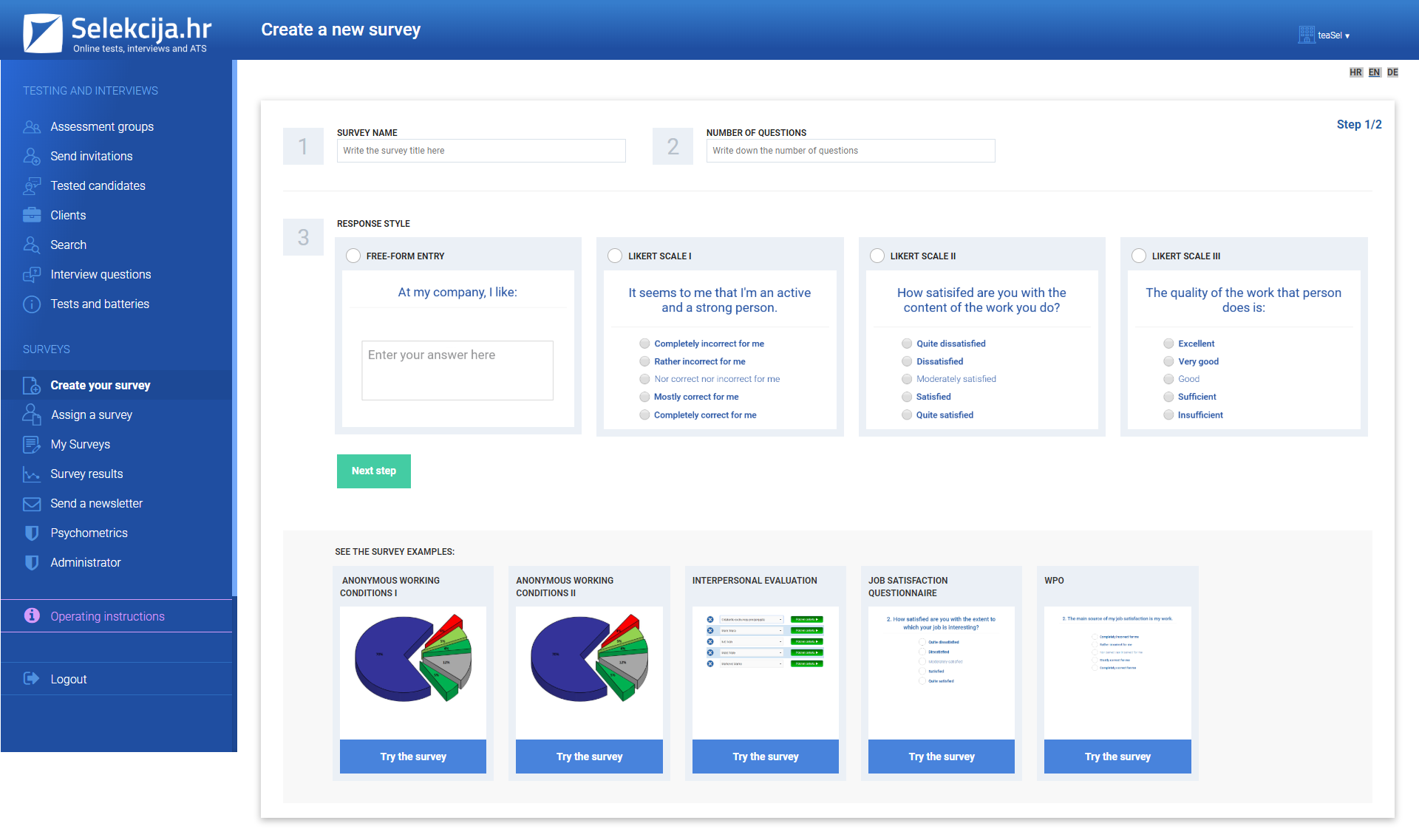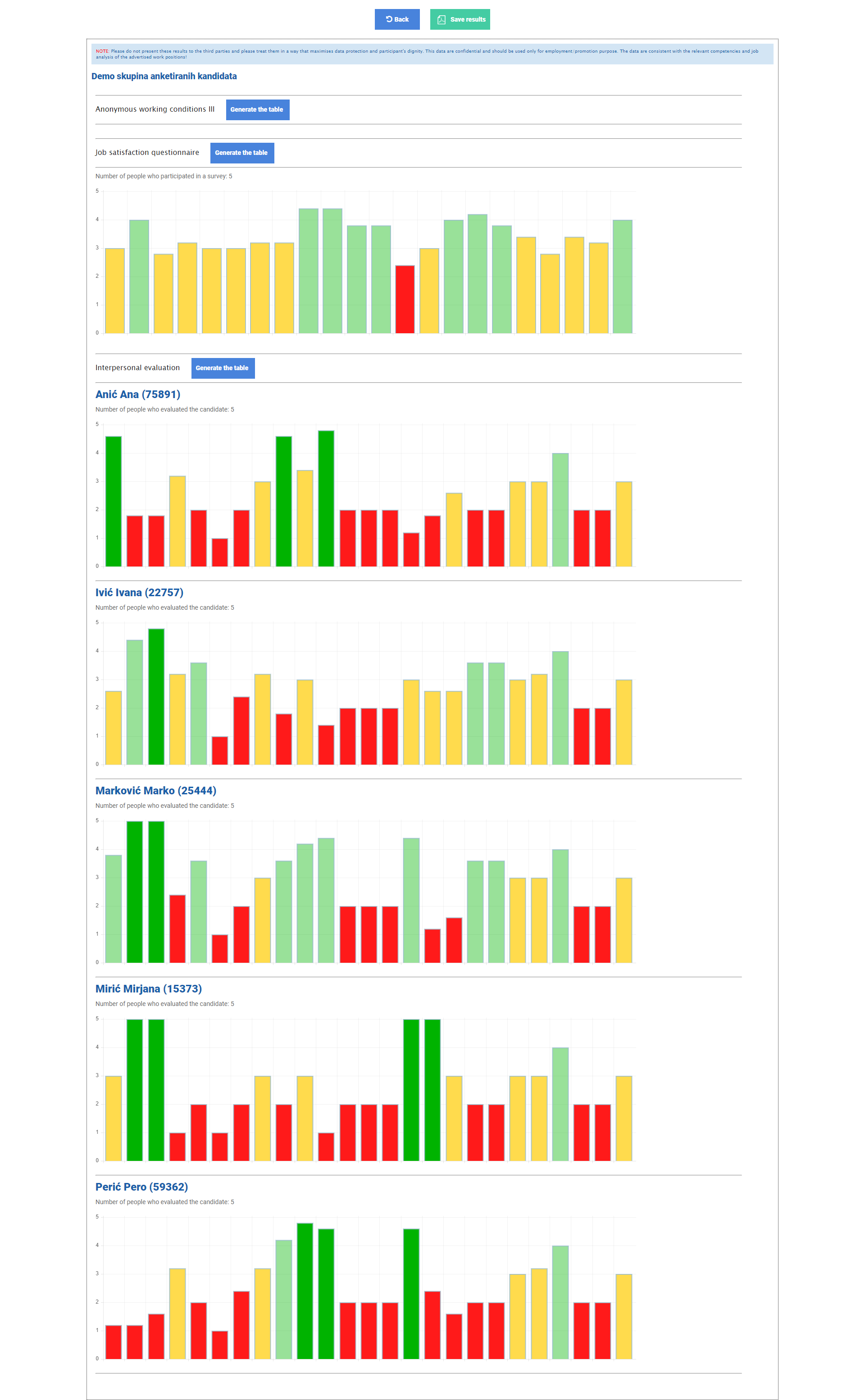 CONCRETE INFORMATION ABOUT THE ATMOSPHERE IN YOUR COMPANY
What do I get with the "360 degrees assessment"?
Once the workers complete the survey, you can review the results of job satisfaction, the results of the surveys about work conditions, or average worker's ratings for each employee. This way you can find out who the best managers are and who the best workers are, who you need to promote and other information about organizational climate and culture in your company.
EMPLOYEES' HONESTY IN THE WORKPLACE SURVEYS
By solving the surveys online and from home, anonymity and security are provided to the people who approach the survey. That is not possible in a traditional way (in the company, paper-pen survey) because the employees are less honest fearing that their comments will be recognized by their handwriting or writing style.
Honesty with paper-pen surveys
Honesty with online surveys