WHAT OUR CLIENTS SAY ABOUT US?
Recruiter.hr enable us to conduct the selection process much faster than expected, and at the same time it manage not to miss any quality candidate in the process.
Ivan Krišto, OWNER, SELES GROUP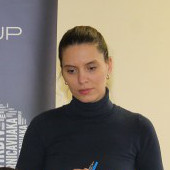 Renting their software for online selection and video interviewing enables us to select candidates fast and simple and to employ quality people.
Anita Brekalo, HUMAN RESOURCES MANAGER, DIV GROUP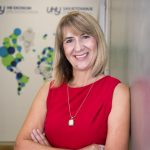 Recruiter.hr is highly impressive. In it, we can easily and intuitively manage all the information about candidates; from CV and tests to estimations and comments.
Helena Budiša, DIRECTOR, UHY HB EKONOM

They have created the sense of trust within us, the wish for further cooperation and have become our stable partner in human resources development.
Mario Jakovina, GENERAL MANAGER, PUREX

When we have found ourselves in a situation that demanded quick action, new employments and improvement of the human resources, we managed to achieve all with the Recruiter.hr.
Ilija Jukić, OWNER, CONNECTO MARE

A friendly team in Recruiter.hr is always available for all our queries, and our cooperation is both relaxed and professional at the same time.
Sandra Čanić, HUMAN RESOURCES MANAGER, RADISSON BLU RESORT

They continuously work on system and service improvement, enabling their clients as simple and efficient work as possible.
Una Bilić, HUMAN RESOURCES ASSOCIATE, M-SAN GROUP