OUR VISION
Managing human resources has to be simple!
Job in human resources does not have to imply a pile of papers, Excel tables and a thousand unread e-mails. Our system facilitates work for every human resources employee so they can focus on the work that brought them to the human resources section in the first place.
OUR GOAL
Satisfied clients are our biggest success!
We always ask our clients for a feedback. We care about their opinion so that we, as well as our system, can get better every day.
OUR VALUE
Our system saves money and time whilst making the job much easier!
How much time and money does an employer from Zagreb need to go and test a candidate that is situated, for example, in Dubrovnik? Nowadays everything is happening online, why should not the employment process also?
Why should you choose our system?
Simple interface
Our interface is easy to use and suited for all devices.
Wonderfully programmed app
Our system is well programmed. You get every information about the latest news and updates.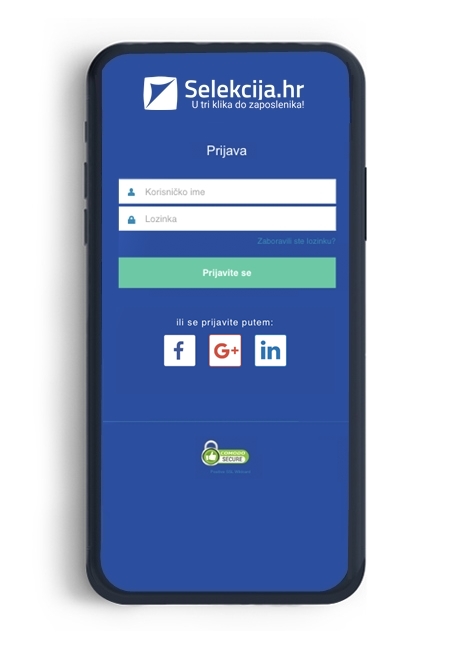 Easily adjustable to any firm
We adapt to your needs regardless of the number of employees in your firm.
Availability of our team
Our team is always available to answer any of your questions.